The horeca sector, in addition to generating employment and economic activity, is a key driving force in achieving sustainability and helping our tourism and gastronomic offer being more environmentally friendly. It is a key factor in the transition to a circular economy and sustainable development!
ECO

VARES:
ESTRATEGIA PARA EL PRESENTE Y EL FUTURO DE

LA HOSTELERÍA CIRCULAR EN ESPAÑA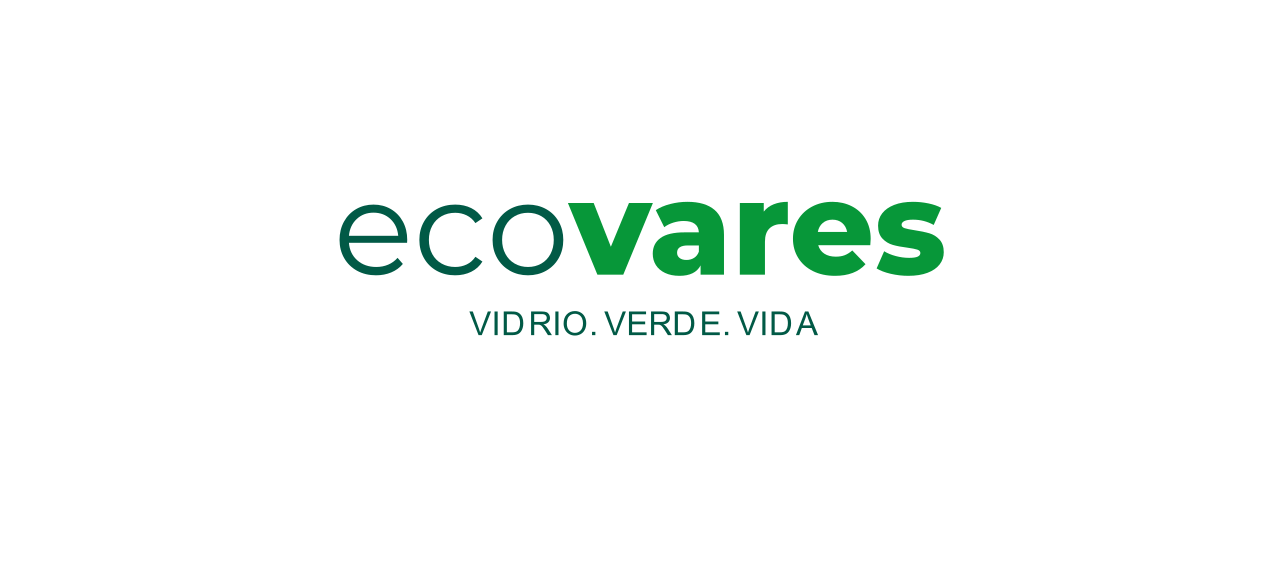 Bares, restaurantes, cafeterías, chiringuitos… allí donde hay una barra de bar queremos encontrar un hostelero comprometido con la separación selectiva de envases de vidrio. 
El plan Estratégico EcoVares, apoyado por Hostelería de España, nace con el objetivo de incrementar hasta 2025 el número de establecimientos recicladores de vidrio en el sector de la hostelería.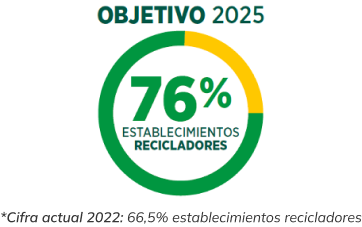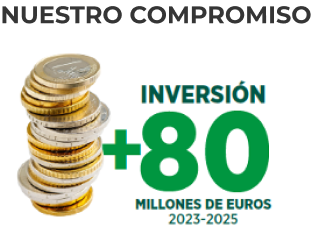 Visitaremos al 61% de los locales hosteleros de España. 127.946 hosteleros impactados en todo el país para incrementar en un 15% la adhesión de establecimientos recicladores.  
Realizamos hasta 300.000 visitas de media en los próximos 3 años.   
Refuerzo de la Infraestructura: incremento en un 19% el parque de contenedores especiales adaptado a la hostelería con 10.000 nuevos contenedores.   
Más de 600 campañas de información e información para movilizar al canal.  
Implementación de técnicas de analítica de datos y digitalización: la innovación y las últimas herramientas tecnológicas nos permiten mejorar la eficiencia de nuestra actividad y optimizar nuestra gestión.  
El análisis de los datos a los que tenemos acceso mediante la recogida diaria de más de 245.000 contenedores, la aplicación EcoVares donde se recogen las encuestas diarias y las peticiones e incidencias reportadas a través de diferentes canales de comunicación a los datos socioeconómicos, de consumo y demográficos nos permite tomar decisiones estratégicas y conocer: 
dónde reforzar la contenerización.

ajustar la frecuencia de recogida a las necesidades.

llevar a cabo campañas estacionales o planes intensivos en momentos puntuales.  
How do we help

the horeca sector?
A COUNTRY OF RECYCLING BARS!
Since our inception, we have been working on mobilising the horeca sector to recycle glass packaging and facilitating their work. Click on each of the six dots to see everything we do for them.
OTHER INTERESTING CONTENT ABOUT OUR ACTIVITY
They have become an icon of glass packaging recycling and a key element in our cities. Would you like more information and interesting facts about them?
Glass packaging collection is our speciality. And we have two ways of doing it, would you like to know which they are?